Our company has a live-fire simulator that uses gas. This device has European standards and is safe to use compared to the traditional diesel/gasoline barrel.
In addition, for any firefighting instruction, we have water fire extinguishers that feel just like real fire extinguishers. These fire extinguishers are suitable for businesses/factories that cannot operate powder fire extinguishers in their area due to dirt or economic cost.
The benefits of fire training are clear:
Each worker simulates a "true state" - tearing the safety band and pulling out the pin of the fire extinguisher.
The Ability to practice hundreds of employees a day.
Gas-powered
A firefighting training without the dirt of powder, without the smell of diesel/gasoline.
Low costs compared to using powder extinguishers
Standard device
Maintain your employees and conduct safety training with the help of Safety On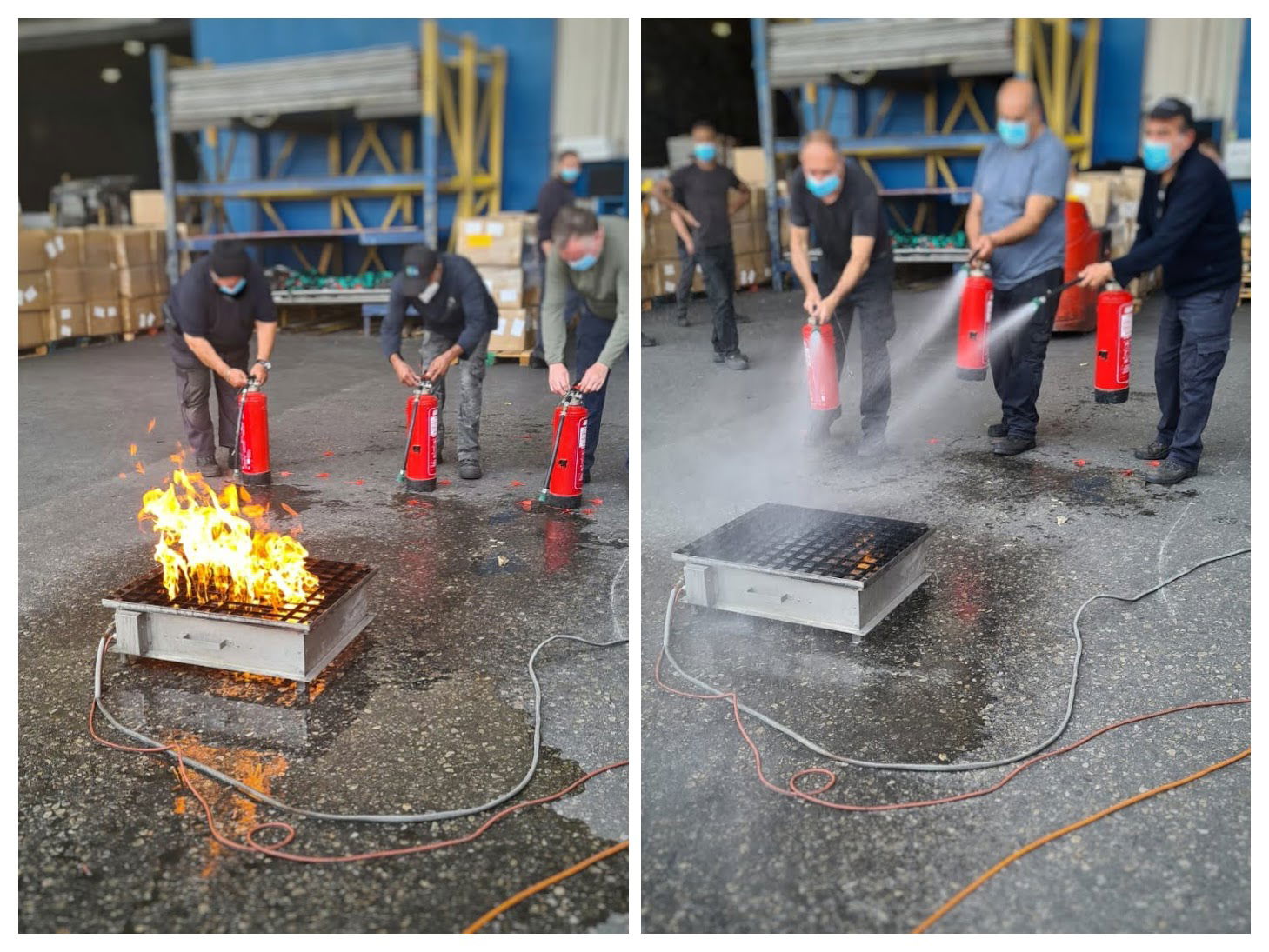 Fire extinguish Training


Along with theoretical training, we give information on fire prevention, the nature of the fire, methods, and means of extinguishing; the practice of operating the fire extinguisher gives the complementary answer. The employee receives the knowledge and practices the tool. This situation may significantly increase the reaction speed and thus save much money from fire damage.
If you are interested in receiving more information regarding our fire training or other services, please feel free to contact us. You can contact us by phone, by sending an email, or by filling in your details in the contact form, and we will get back to you soon.